Below are links to the going releases in the rewrites of the adventures of Sarah "Silver Girl" LaSilvas's adventures in mind control. Some are a single multiple chapter story, while some are full on novels. All of them were originally released in chunks on a weekl to week basis, but here have been reedited, and compiled for your enjoyment. While a majority of these stories in terms of length are explorations of Sarah's adventures in mind control from her direct perspective, there are others from different viewpoints to expand the universe and allow the story to show things outside of the primary protaganist's perspective.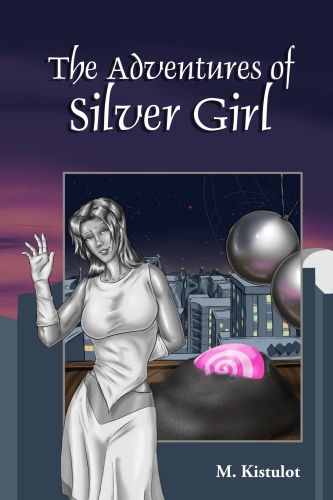 The Adventures of Silver Girl
Original Story: 86,608 words
Second Edition: 168,772 words
By day, Sarah LaSilvas is a waitress working for a woman named Linda who runs her own diner. By night, she becomes Silver Girl and takes to the rooftops to defend those who share her home of Midas City. Most of her patrols are uneventful, but when they aren't they're always memorable.
Silver Girl's life is turned upside down when she receives an invitation from a mysterious woman sent by the company Chronos. They claim to offer training, supplies, and funding to supers. When she goes to their 100 story headquarters to refuse, she is drawn into a web of hypnosis, mind control, and far more intimate situations with the women of Chronos than she would have ever imagined. An erotic, fetish fueled tale of brainwashing, hypnosis, and superhuman mind control.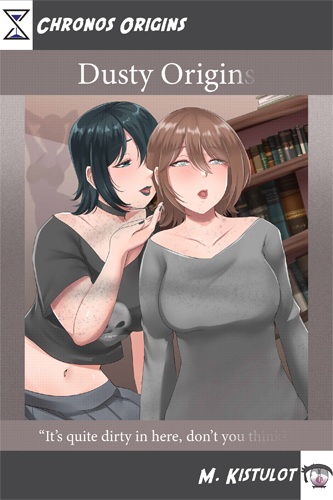 Dusty Origins
Shannon is working her dream job at Weisman's Shelf, a used book store in the heart of Midas City. It isn't the most glamorous place, but it is full of rare, hard to find, and exotic books that she gets to see before they move on to their new homes. Her boss, Leslie, has to pay her to go home instead of work. She might live in a city full of super heroes, but her life is fairly mundane. That's the way she likes it.
The only real thorn in her side is the weekend girl who works at Weisman's Shelf. She seems to go out of her way to put things in the wrong places. Shannon is good about catching it, but this also means she finds a mysterious book that claims to be full of real magic. What will happen when she opens it up, unable to resist exploring the secrets inside? What potential, what possibilities await her?
A prequel to The Adventures of Silver Girl, this story explores dark themes, and shows another perspective on the city of Midas with plenty of erotic, sapphic delights.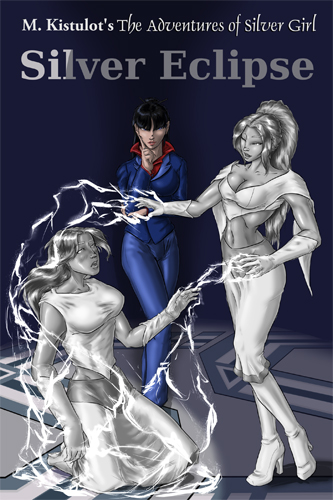 Silver Eclipse
Original Story: 81,380 words
Second Edition: 140,630 words
Things have been going alright for Silver. Dust and Pink are back, safe and sound. Her shadow kitty is doing just fine. She even has her pillow, Windy. The Lady is even allowing her to go on patrols when there's nothing important for her to do for Chronos. After the nightmare that was the witch Yanta, things seem to be going all right for our heroine.
Just as Silver is finally starting to adapt to her new normal, everything is threatened. Who is targeting Silver, and why? Is it the witch's coven wanting revenge, or something more sinister? Trying to unravel that mystery may be more dangerous to her happiness than the answer itself.
A fetish laden tale of lesbian superheroines lost in webs of erotic mind control.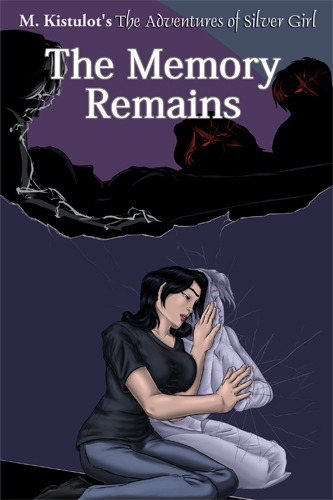 The Memory Remains
Original Story: 66,687 words
Second Edition: Approximately 114,000 words!
A lot has happened to Sarah LaSilvas. She was recruited into the company Chronos that trained her how to use her powers to recruit others, had her mind doused in gray dust, soaked in pink candy, broken by a witch, and then fell prey to her own future self trying to undo her mistakes.
Now, so much of that feels like it doesn't even matter. Her powers have been taken away, Chronos has fallen, and the found family she'd clung to so tightly is gone forever. She thought her lowest points were behind her, but now she finds everything can get worse... but there may yet be a silver lining.
Can Sarah find the help to recover from her trauma and take on a new direction in her life, or is the end of Silver Girl the end of Sarah LaSilvas?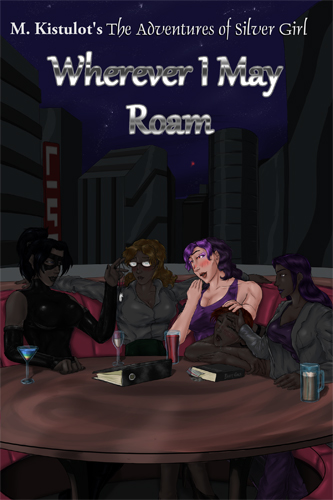 Wherever I May Roam
Original Story: 14,702 words
Second Edition: Approximately 34,000 words!
The heroine Patina makes her way from city to city, doing her best to make things a little better with a little mind control. While in Texas, she hears rumors about a nearby city that needs her help. Beset by gangs and a mysterious super villain, the city has seen better days. Using her training gained from time spent as a Chronos recruiter, and a belt ful of many useful little tricks, Patina moves to confront this mysterious woman to try making the city safer for everyone... including the super villain herself.
A story of erotic mind control and lesbian lust, Wherever I May Roam is the first glimpse at The Argent Road, a path that will lead to get more heat, control, and fetishy delights...
Coming soon!