Halloween Screams: Tales of Sapphic Treats
While not necessarily sharing continuity, the Halloween Screams series is a Halloween themed anthology. Witches, vampires, ghost stories, hypnosis, mind control, and more!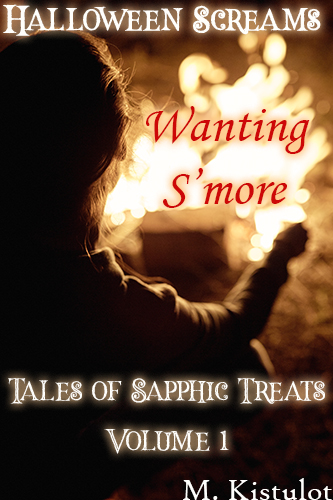 Wanting S'more
Kathy, Amy, and Stephanie are all very close friends spending Halloween together out in the woods. It's the perfect night to curl up next to a camp fire, tell each other stories, and take in the outdoors. Kathy is a computer programmer who doesn't really appreciate the outside very much, but Amy and Stephanie can take care of all of that.

Amy and Stephanie are also a couple, and two women that Kathy has had enduring crushes on. Thankfully it's never hurt their friendship... but it has left her wanting more.

Something is going to change the very nature of their friendship forever.

Wanting S'more is a tale of friendship, seasonal togetherness, and erotic mind control heat as these three women are brought together with all of the hot sticky joy that only melted chocolate can bring.
This story is available on Kindle Unlimited!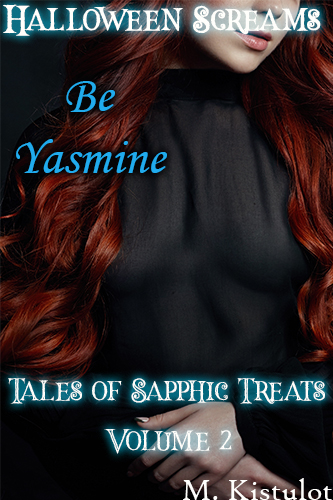 Be Yasmine
When a socially inept woman attends a Halloween party being thrown by one of her coworkers she meets a woman different from any woman that she's met before named Yasmine. Red hair. Piercing blue eyes. An amazing smile. An amazing body. All of that would be good enough, but Yasmine taking an interest in her of all people.

Just what does Yasmine want from her? What can she expect from the mysterious woman who gives her such focused, intimate attention?

A story of mind control, sex magic, and dark taboos.
This story is available on Kindle Unlimited!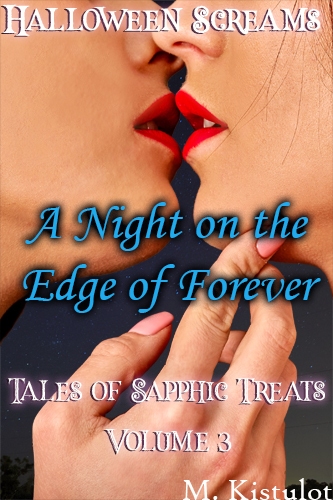 A Night on the Edge of Forever
Megan, stressed from her life, tries to pull away from the rest of the world to relax. While trying to unwind and forget the world for awhile she meets a strange woman named Hypatia, Imogen, and Elyse. She instantly feels a certain kinship with the strange women who seem so timeless, so patient... and they're very interested in Megan.
A tale of tenderness, warmth, heat, taboo, and vampires.
This story is available on Kindle Unlimited!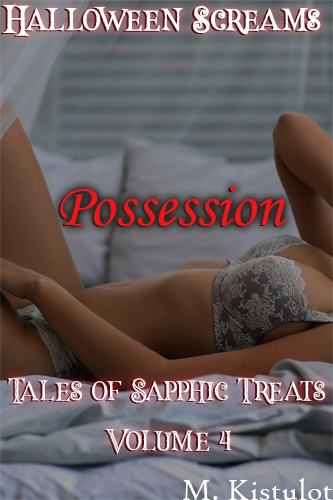 Every night when Mara moved into her new home, the moment that she's about to drift off to sleep she feels a woman's lips, and her hands, ravishing her body. It's been the best sex of her life, and she's never felt so fulfilled, so happy... but that's just where it starts. When she wakes up on her couch, with breakfast made...
Every night her invisible lover asks her to let her in, to let her take control... and there's no way that Mara can resist.
This story is available on Kindle Unlimited!