My Girlfriend's Mom is a Hypnotist
A series of stories about a girl named Emily and the very hypnotic situation where she's going so deep...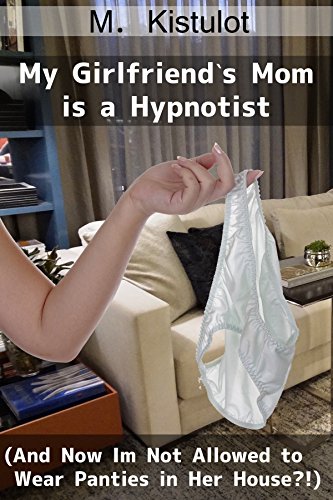 My Girlfriend's Mom is a Hypnotist (And Now I'm Not Allowed to Wear Panties in Her House?!)
Emily is in a very happy, ordinary relationship with her beautiful girlfriend Madison. They've been spending a lot of time together, but it's time for Emily to meet Madison's mother. She's nervous enough about meeting her girlfriend's family, but Emily doesn't know something about Madison's mother Jennifer—she's a hypnotist! How will Emily handle meeting the attractive older woman, and just what does the hypnotist have in store for her daughter's girlfriend?
Grab this story on Amazon
Also available on Smashwords!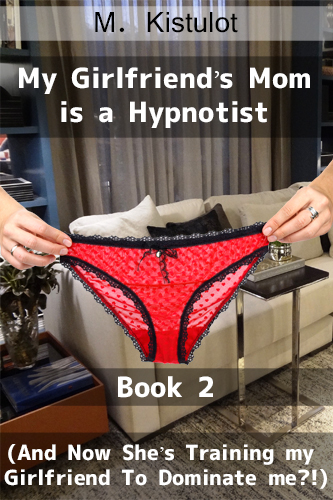 My Girlfriend's Mom Is a Hypnotist: (And Now She's Training My Girlfriend to Dominate Me?!)
Emily's very happy relationship with Madison is only going better and better. The best part might actually be that her girlfriend's mother, Jennifer, approves. She's been actively helping Madison be the perfect girlfriend for Emily, who needs a dominant woman since she's such a natural submissive.

Emily's further descent into her newly discovered hypnofetish only goes deeper as Madison learns how to dominate her, enjoying the affections of both her beautiful girlfriend, and her beautiful girlfriend's hypnotherapist mother.
Available on Smashwords
My Girlfriend's Mom is a Hypnotist: (And Now She's Going to Spend the Holidays Trancing Me Out of My Mind?!)
Emily has been growing closer and closer to her girlfriend Madison, and her mother Jennifer. Her relationship with Madison has been everything she ever could have dreamed of and more as she delves deeper and deeper into submission and hypnosis. The time she spends with Jennifer is every bit as exciting, made even better by how it brings Emily closer with Madison.
Now that it's winter break, Emily has an opportunity to spend plenty of unsupervised time with her two favorite women in the world. She has something for them, but do they have something for her, too?
An erotic tale of hypnosis, conditioning, and holiday romance.
My Girlfriend's Mom is a Hypnotist: (And Now She's Going to Spend the Holidays Trancing Me Out of My Mind?!)
Emily's relationship with Madison, and Jennifer, keeps getting better and better. Not only is her girlfriend (and her girlfriend's mother) so good at catering to her needs as a natural submissive, but they keep teaching her new ways to obey, and fun new ways to play with these dynamics. Emily's life is full of fun with hypnosis, sex, and submission.
Each new way their relationship deepens makes Emily happier even when that seems impossible.
Now, Jennifer and Madison would like something in return.
While they've both grown so close to Emily, her mother, Summer, could be so much closer with them. Emily is all too happy to help them grow closer with her mother. After all, who could she possibly trust more?
My Girlfriend's Mom is a Hypnotist (And Now We're Going Out for A Double Date on Valentine's Day?!)
Emily knows how much hypnosis has enhanced her life. She's closer with her girlfriend than ever, and she even has a very close, very intimate relationship with her girlfriend's mother. Everything in her life is going amazingly. Now that her girlfriend's mother has been hypnotizing Summer, her mother's life has been better, too.
Summer has been feeling more and more frustrated with her marriage, and much happier about the time she spends talking with Jennifer. It's only natural the four make plans for Valentine's day.
This volume focuses on a double date filled with hypnosis, submission, and lesbian love as Madison and Jennifer make sure this Valentine's Day will be a holiday none of them will soon forget even if there are parts two of them never remember.